The Yale Program in Democracy (YPD) was established in 2005 to encourage research at the intersection of democratic theory and empirical studies of democracy. The YPD supports research in which answers to the question, "How should democracy work?" are informed by answers to the question, "How does democracy work"? We are especially (though not exclusively) interested in research on new democracies in developing countries.
---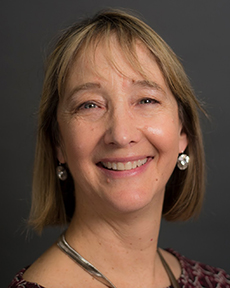 Assessing the health of American democracy: Q&A with political scientist Susan Stokes
The 2016 U.S. presidential election was a historically divisive contest in which the victorious candidate repeatedly leveled unfounded accusations of election rigging and widespread voter fraud.
To Yale political scientist Susan Stokes, it seemed the time was ripe to assess the health of American democracy.
She joined John Carey and Brendan Nyhan, professors of government at Dartmouth College, and Gretchen Helmke, a professor of political science at the University of Rochester, to form Bright Line Watch — a project that will examine the strength of the nation's commitment to its democratic institutions and values.
Bright Line Watch recently released a survey of 1,571 political scientists working at U.S. institutions. The survey, reported in The New York Times, had two goals: define the qualities most essential to democracy and use those characteristics to rate the health of democracy in the United States.
The respondents determined that American democracy remains robust, but is showing some signs of weakness. Core standards, such as free and fair elections and freedom of speech, were largely given a clean bill of health. Other areas, such as equal voting rights and majorities in elected branches acting with restraint and reciprocity, are in poor health, according to the survey. Overall, nearly 7 in 10 respondents rated the health of U.S. democracy a 7 or better on a scale of 10.
Stokes, the John S. Saden Professor of Political Science and director of the Yale Program on Democracy at the MacMillan Center, recently spoke with YaleNews about Bright Line Watch. An edited version of the conversation follows.